A look at POW camps in America.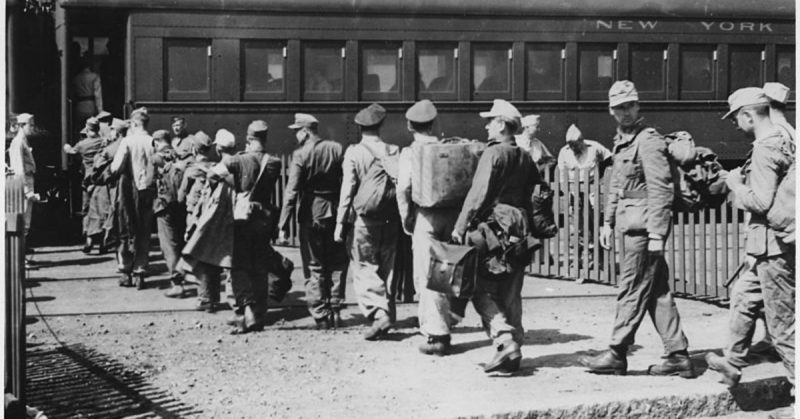 State fairgrounds usually conjure up images of rides, cotton candy and displays of farm animals and machinery. Not so for several thousand World War II prisoners of war (POWs) who were housed at the Idaho fairgrounds, built in 1943 at a cost of approximately $1.5 million.
Its design was quite literally like a small city–it had its own sewer system, hospital, and barracks for 3,000 people. Camp Rupert, Idaho, was one of 11 POW camps that the state ultimately built.
In May of 1944, the first 500 Italian POWs arrived, followed by 500 German men in September. Although originally British POWs, the men were shipped to America because the war created labor shortages everywhere, and because Britain's camps were filling fast.  Consequently, prisoners were sent wherever they were needed–in this case, America.
In 1943, the camp had only 300 staff personnel and other Army officials, but by 1944, the ranks had begun to swell. At its peak, it was home to thousands of men, a situation that caused crowding, food shortages, and fights among the men. By the time of Hitler's unconditional surrender in 1945, the camp had more than its intended capacity of 3,000 prisoners and approximately 1,000 army personnel.