I have heard a lot about the Me 262 but little or nothing about the Me 163 Komet.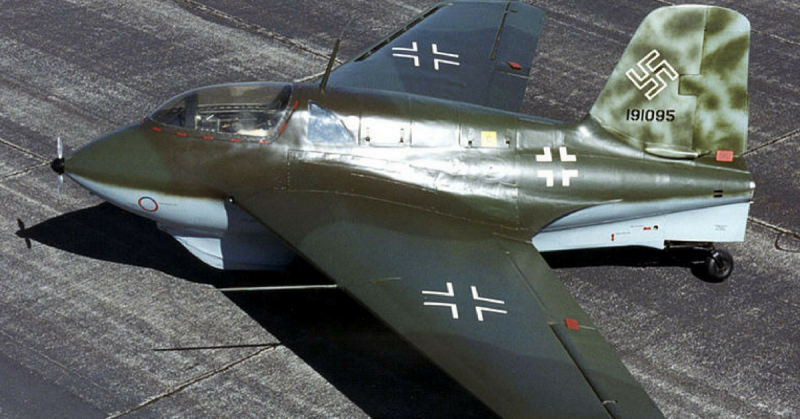 When it took to the skies in 1944, the Messerschmitt Me163 Komet looked like something out of a science fiction serial.
One of the stranger aircraft of World War II, it combined advanced technology with a curious design that set severe limits on what it could do.
A Strange Looking Machine
The Me163 looked distinctly different from any other plane in action in WWII. Its bulbous front tapered back to a body more in keeping with a conventional plane design.
This created a shape similar to those of rocket ships in science fiction comics, but with wings and a large tail rudder.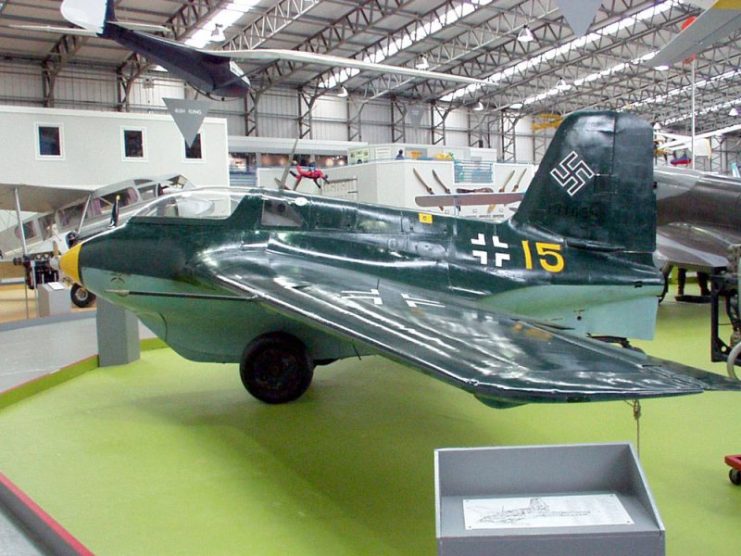 The wings themselves were unusual at the time, though it would not be obvious to modern eyes. Most planes of the era had a single pair of straight wings. The Me163 was one of the first aircraft to use swept-back wings, a design that would become popular over the following decade.