R.I.P. Colonel Joe Madison Jackson March 14, 1923 – January 12, 2019.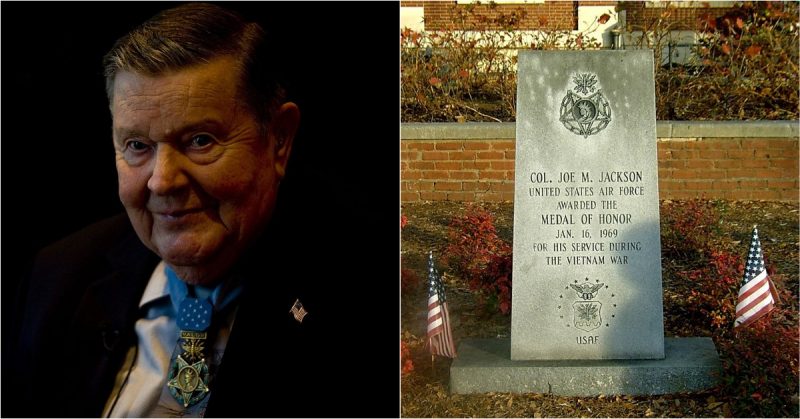 The Vietnam war is a chapter in American military history that still raises debate among academics and historians. They not only argue whether it was a just war, but they also question the necessity of America's involvement.
Most have concluded that America not only lost the conflict but that the U.S. should never have interfered in Vietnam's affairs in the first place.
But whatever scholars may think of it, one indisputable fact is that thousands of men, young and not so young, fought in the battle, and most did not return home.
Yet one remarkable soldier not only returned from Vietnam but, in total, he came back unscathed from all three of the conflicts the U.S. engaged in during the middle half of the 20th century: World War II, Korea, and Vietnam.
If a soldier can be said to have been born under a lucky star, Joe Jackson certainly was.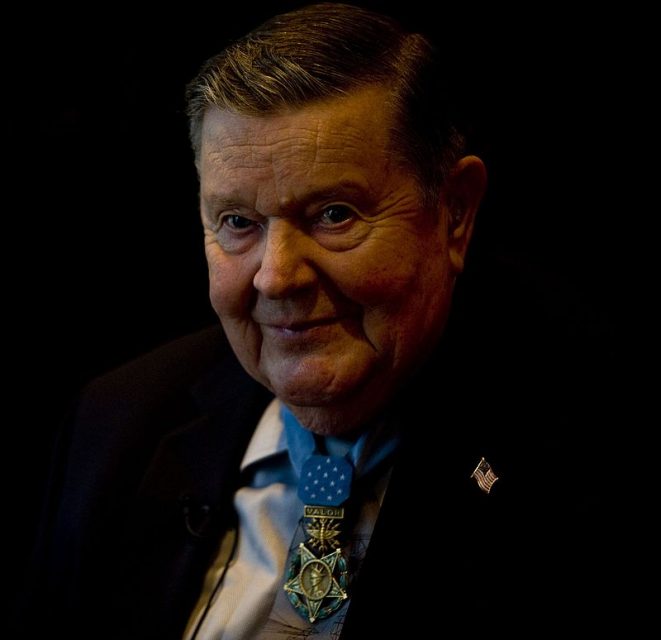 Jackson has just passed away in Washington State, according to a release in the January 15th edition of the online publication, Stars and Stripes.
Jackson began his military career in 1941 when he became an aircraft mechanic with the Army Air Corps.
Over the years, he saw enough action to give the most seasoned battle veteran pause. He was awarded the Congressional Medal of Honor, bestowed by then-President Lyndon Johnson in 1969.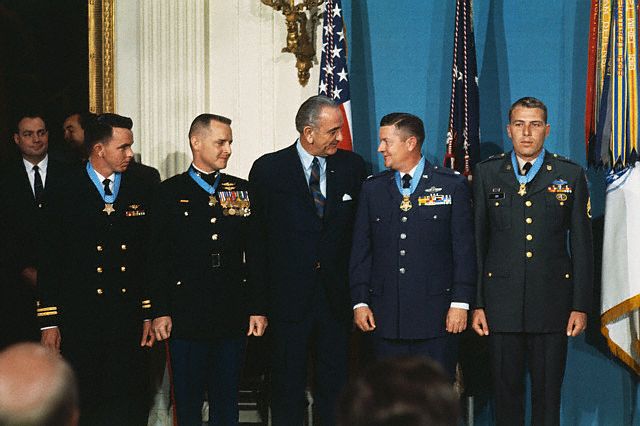 It was during his early days serving in the Second World War that something happened to make Jackson consider flight school.
While on board an aircraft, a fire broke out. The pilot turned to Jackson for help and counsel. They survived, and the moment prompted Jackson to enroll in aviation training.
He entered as a sergeant but emerged with a commission. He spent the final years of the war (1943-1945) as a gunnery instructor in Florida.
But he didn't remain stateside. He entered the Korean War and went on to participate in 107 missions as the pilot of an F-84 Thunder jet.
For his bravery during this period, he received a Distinguished Flying Cross and the Air Medal.
After Korea, he became one of the first pilots in the Air Force to lead a U-2 spy plane on secret reconnaissance missions all over the world.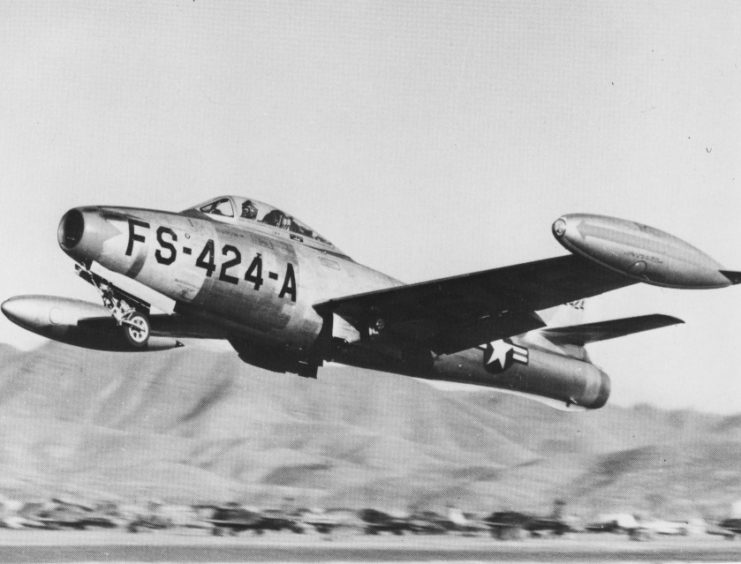 When it became evident that the U.S. was going to become involved in Vietnam, Jackson was 45 years old and a lieutenant colonel. He volunteered and became Commander of the 311th Air Commando Squadron.
In total, he flew almost 300 combat sorties or deployments. It was while he was on one of these that he displayed the heroism that resulted in him receiving the Medal of Honor.
In mid-May, 1968, his superiors asked him to complete what everyone assumed would be a routine mission: resupplying a base camp. But when Jackson arrived, chaos reigned. His citation described it as follows:
"Hostile forces had overrun the forward outpost and established gun positions on the airstrip. They were raking the camp with small arms, mortars, light heavy automatic weapons, and recoilless rifle fire."
Suddenly, this routine mission had morphed into a rescue operation.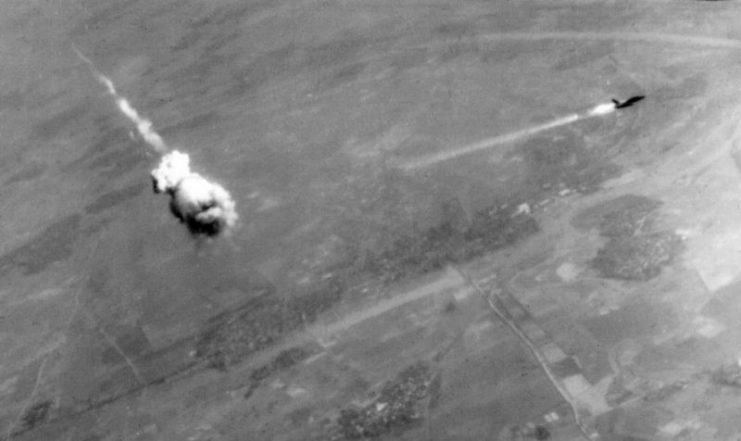 After a series of C-130 planes got about 1,500 people out, Jackson realized that, in the confusion, a three-man team of American servicemen was stranded.
He decided to go in and retrieve his comrades, in spite of the ongoing explosions and fire all around him.
It was an action in keeping with his philosophy of life to "do the right thing" — an ethos not easy to fulfill in a war zone where bullets are flying everywhere.
Yet he got his plane into position. He described what happened after that:
"From 9,000 feet, I started [an] extremely steep landing approach … I don't know how fast we were going down."
Approximately 1,000 feet from the end of the runway, he came out of a sharp turn and touched down. "I was the luckiest guy in the world," he said.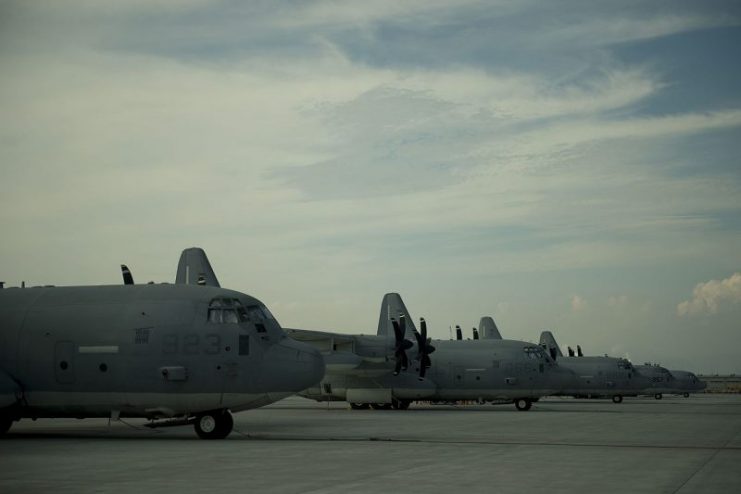 But the men were not yet on board, and just as they were climbing in, a huge rocket landed inches from the plane's nose. Miraculously, it didn't explode.
They took off and soared away. It was only later that Jackson realized that the plane didn't sustain any damage, not a single bullet hole. He later described that as "the second miracle of that day."
During the ceremony at which he received the Congressional Medal of Honour, Jackson said, "I have to represent the thousands of Americans who have served their country. You have to make them proud of what you have done and what they have done, and that's a tough job."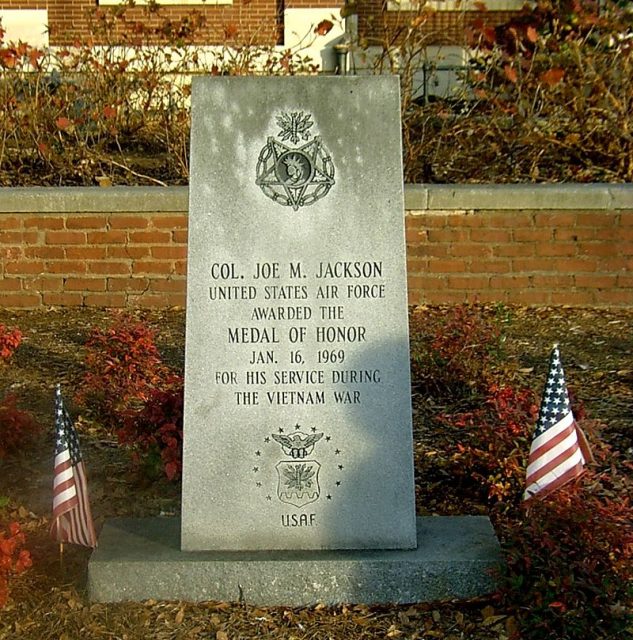 Not as tough as serving in three wars and surviving them all, perhaps.
Joe Jackson retired from the Air Force in 1974. He was 95 when he passed away and is survived by his wife and children.