Happy 94th birthday Bill Dawson.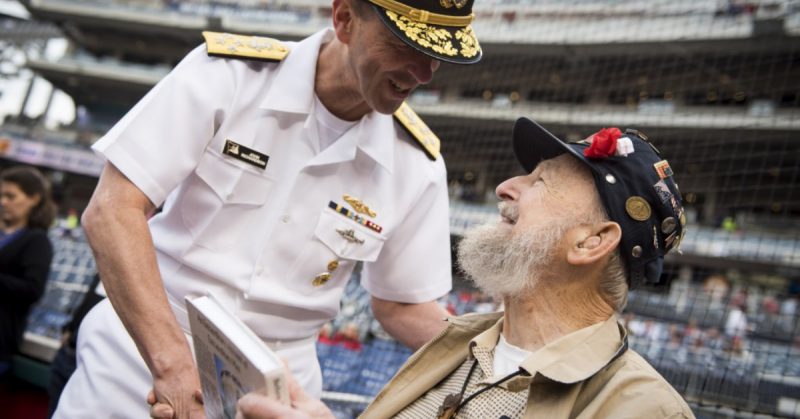 In April 2019, the last living member of the original Navy SEAL team, Bill Dawson, celebrated his 94th birthday.
Bill went to fight in the Pacific theater of operations in 1943, when he was just 17 years old, and he remained in that area until the Japanese surrendered in 1945. He was a member of the first team of men that formed the Naval Combat Demolition Units, which were the forerunners of today's much-famed SEAL teams.
Dawson was not only engaged in dangerous work during the war, but he also continued his hazardous occupations in peacetime, serving the Washington, D.C. Fire Department for more than 20 years.
He celebrated his birthday surrounded by friends and four generations of his family, as both his granddaughter and his great-granddaughter were in attendance. Sherrie Soos, Dawson's granddaughter, said that Dawson would chat for hours about his travels and the work he had done. He was very proud to have served his country.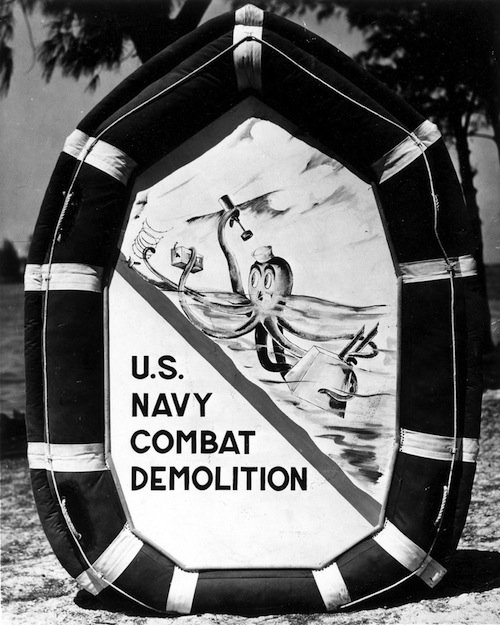 Many of his friends from the fire department were also there to help celebrate the auspicious day. Greg Turnell paid tribute to the service that Dawson had rendered to his country and quipped that his courage was not the only exciting thing about Dawson—the fact that he had collected a pension for 45 years was surprising, said Dawson's old comrade.
Bill is not only a WWII veteran but also a published author. His book Before They Were SEALs They Were Frogs details the work done by this remarkable band of men.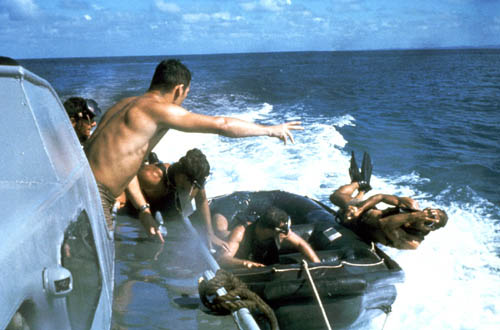 The very first ancestors of what we today know as Navy SEALS were Scouts and Raiders, created in May 1942 at Fort Pierce in Florida. They were tasked with reconnoitering enemy beaches regarding things such as the gradient of the beach, the types and composition of the soil, and the defenses positioned on the beach. These brave men had no means of defending themselves; all they had to rely on was their stealth.
A year before D-Day, the military created Naval Combat Demolition Units (NCDU) that trained alongside the Raiders and Scouts at Fort Pierce.  They were led by Lieutenant Commander Draper Kaufman, who was an explosives expert.
The training of the NCDUs was different in that they were trained to clear the beaches of obstacles along what was known as the Atlantic Wall—the string of obstacles that stretched along the northern French coast and extended as far as Belgium and Holland.
The men that manned the NCDUs were volunteers drawn from the "Seabees," or Construction Battalions (CBs), and these men were the "frogmen" of WWII. In popular fiction, they were portrayed as wearing swim trunks and having a knife strapped to their legs.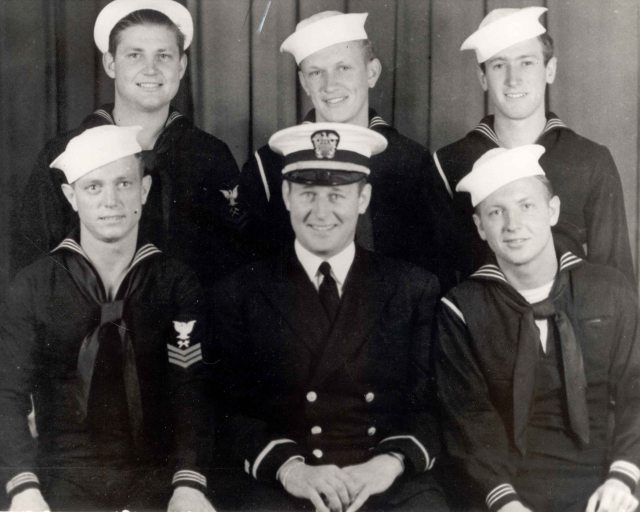 The facts were somewhat different, as these men operated primarily from rubber boats and did not spend much time in the water. The teams trained by Kaufman wore traditional fatigues, boots, and steel helmets.
These teams boasted men in peak physical condition, but they were not trained swimmers, as they operated in shallow waters. The teams later deployed to the Pacific were closer to the popular image of frogmen, as they served in warmer waters. They wore fins and face masks while scouting Japanese-held islands.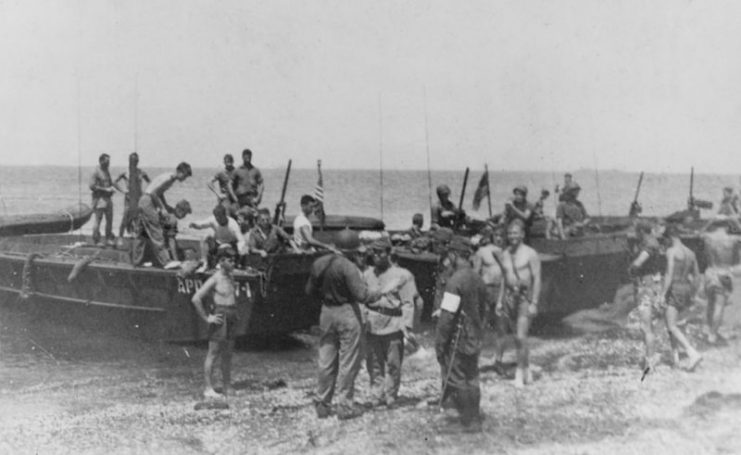 The image of these men wearing scuba gear is incorrect, as that type of equipment had not yet been invented. Scuba gear was developed by a French naval officer, Jacques Cousteau, in 1944, and was only used by the US military after WWII.
The NCDU teams undertook the dangerous task of clearing the beaches for D-Day. At Omaha Beach sixteen teams were deployed, with each team comprising seven trained Navy personnel alongside five Army engineers. They were given the task of clearing a 50-foot wide corridor to the beach.
The casualties in these teams were heavy, with 31 men killed and 60 wounded out of a total of 175 men. In spite of these casualties, the teams managed to clear around a third of the obstacles on the first day before they were forced to retreat due to the rising tide.
It is not surprising that Bill Dawson was incredibly proud of his service with this unusual and exceptional group of sailors. He was there at the start of what is today an elite and extraordinary band of men.