Let's all help Jim"Pee Wee" Martin stay warm this winter with a new furnace.
Please help me spread the word about this fundraiser.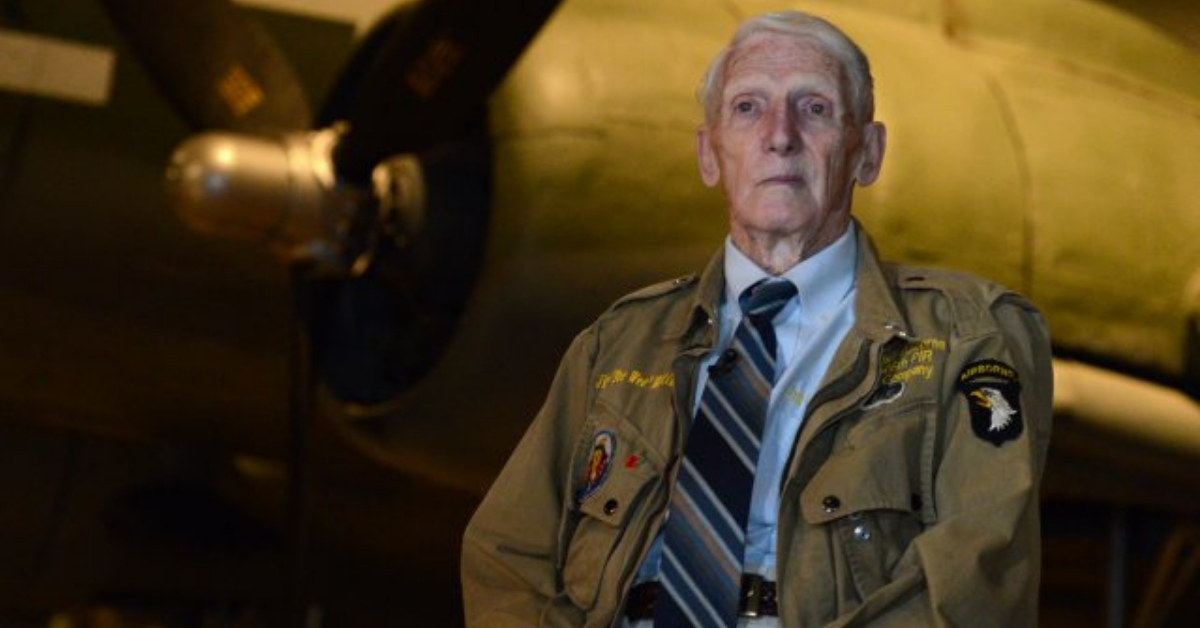 In 1941 and shortly after the date which will live in Infamy 7 Dec the day Japanese forces attacked Pearl Harbor, Jim Martin decided to leave his job as a Machinist Apprentice (a job which qualified him for deferment from Military Service) and join the Armed Forces.
Jim's first choice was the Navy.  He had always been a fan of Jules Verne's 20,000 Leagues Under the Sea and wanted to be a Submariner, Jim signed the paperwork and then was told it would be at least 2 to 4 weeks before he would ship off for training.
Jim, impatient to leave walked across the hallway to the Army Recruitment Office and joined the newly formed US Army Paratroopers. Four weeks into his Army training the Navy sent Police to Jim's Parents home because he was AWOL for his reporting date to the Navy, they showed them letters from Jim addressed from his Army Basic Training and that was that.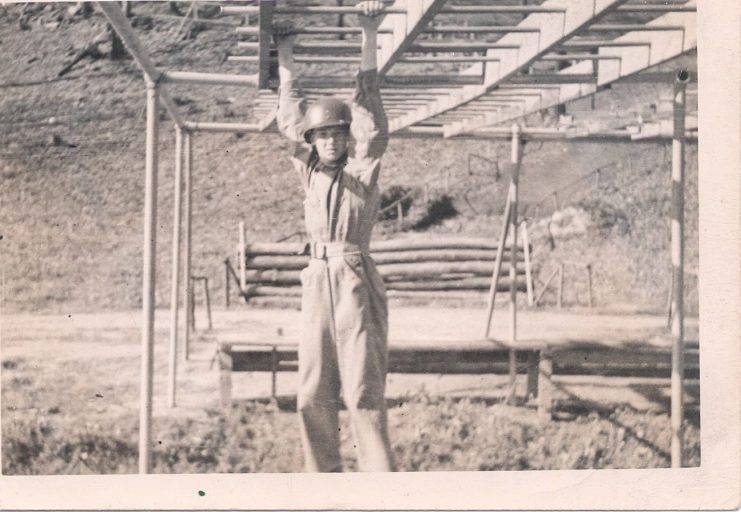 Jim did his Infantry Training in Taccoa, GA at Camp Taccoa and his Parachute Training at Fort Benning, GA.  While training in Taccoa he was assigned to G Company, 506th PIR, 101st ABD…he also was nick named "Pee Wee" by his fellow Paratroopers because he was the smallest man in the company.
Jim "Pee Wee" Martin served with distinction as an Infantry Mortar-men with Combat Jumps into both Operation Overlord Normandy, France (D-Day) on 06 June 1944 and Operation Market Garden Holland on 17 September 1944.  Jim endured combat and the harsh conditions of the Battle of the Bulge on through to the end of the war with the 506th's taking of the famed "Eagles Nest" Hitler's Alpine retreat.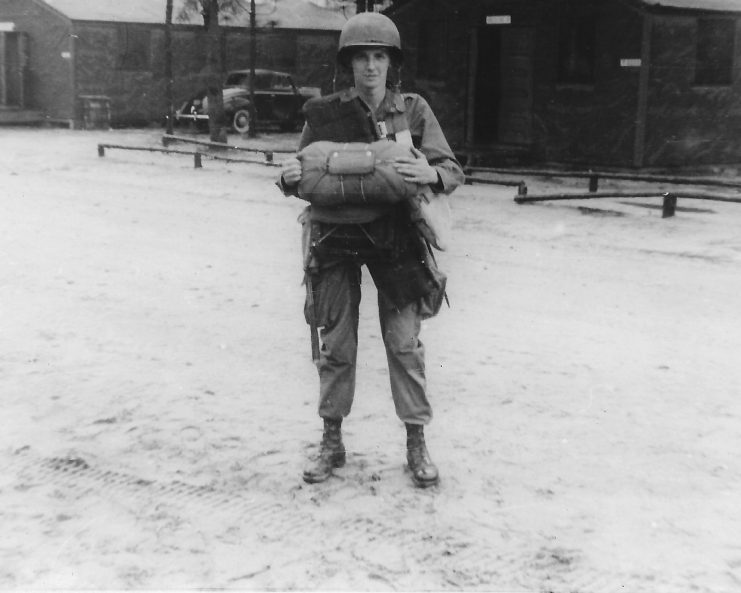 Being a "High Point Man" Jim was one of the first to come home from the war.
Pee Wee wasted no time after the war and went back to work as a Machinist Apprentice, Married and built his home that he still lives in today with his own two hands!  Jim will proudly tell you that he hammered every nail…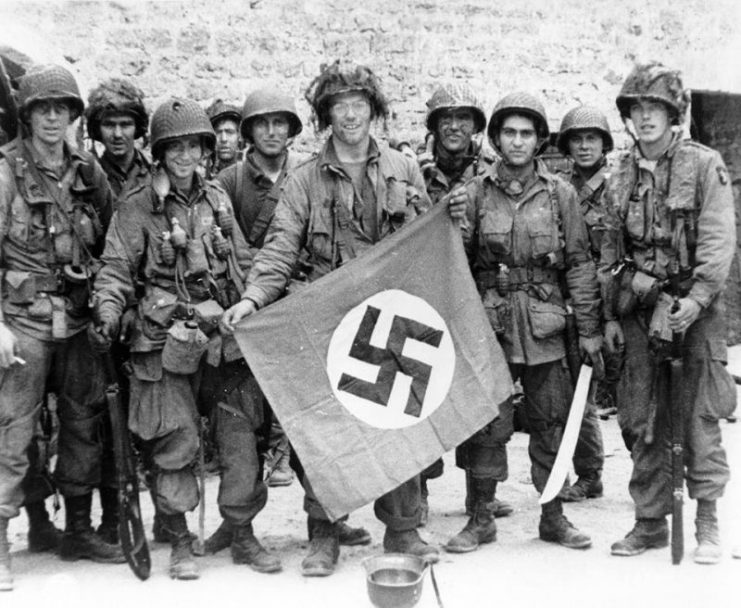 The Round Canopy Parachute Team USA (RCPT-USA) rcptusa.org recently sponsored Jim to do a Tandem Parachute Jump in Holland onto the same Drop Zone that he landed on for Operation Market Garden 75 years earlier.
We also learned that Jim's home Furnace was no longer functional and he is dependent on his children who themselves are in their mid to late 60's to deliver him firewood for a small home wood burning stove so he can keep warm with the additional help of electric blankets in the cold Ohio winter.
We, (RCPT-USA) took it upon ourselves to start a fundraiser to raise funds to help Jim get a new furnace for his home.
Jim reluctantly agreed to let us do this for him with the strict understanding that any additional funds raised would go into a fund in his name to help Disabled Veterans and Veterans with Financial needs participate with the team in our mission to honor the WWII Paratroopers.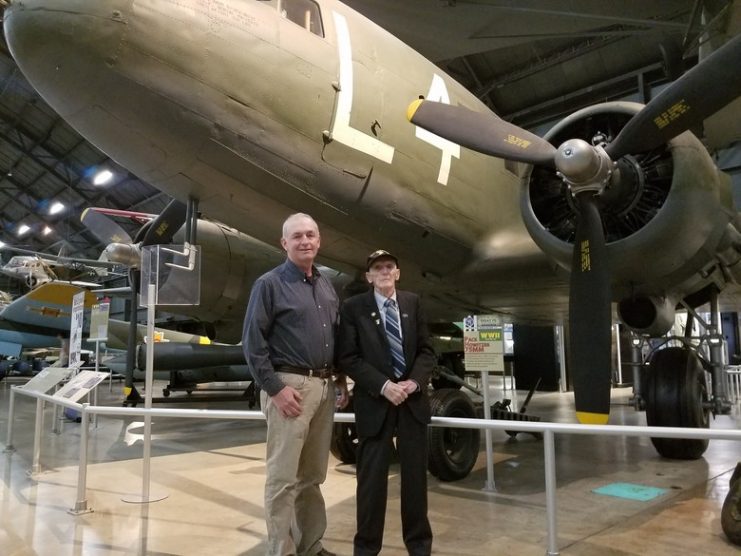 Rcptusa.org is a 501c3 Non-Profit that not only honors the memory of the WWII Paratroopers but we also actively work with and train Veterans from all branches of the armed services how to safely jump from aircraft utilizing military and military style Round Canopy Parachutes.
The comradery of the team is second to none and we truly feel that not only do we honor the memory of the WWII Paratroops but we are also "Saving Lives…..Because it's more than just a Jump"
All donations for Jim "Pee Wee" Martin will go to first completely replace his broken furnace in his home and secondly, the remaining funds will go into a fund in his honor with RCPT to help Veterans "Get their Knees in the Breeze".