Jim Campbell's
Comment by Jim Campbell
March 15th, 2019
With his reputation destroyed and presumably his financial situation destroyed, it's well past time for President Trump to grant a FULL PARDON to the man he picked to be his Chief of Staff, likely one of the more difficult positions in the White House.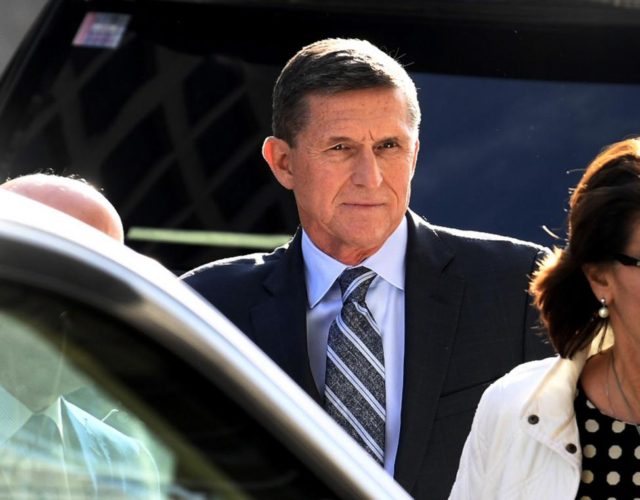 Breitbart News Services
March 15
President Donald Trump said Sunday he is "strongly considering" offering a full pardon to his former national security adviser Michael Flynn.
In a tweet on Sunday, Trump suggested the FBI and Justice Department lost some of Flynn's records related to his charge of making a false statement to the FBI during his testimony as part of former special counsel Robert Mueller's investigation into Russian meddling in the 2016 presidential election.
"So now it is reported that, after destroying his life and the life of his wonderful family (and many others also, the FBI, working…
View original post 179 more words