H/T  The Trump Times.
President Trump is a rarity in the world of politics he believes that if you make a promise you keep said promise.
Legendary golfer Jack Nicklaus late Wednesday endorsed President Donald Trump and encouraged undecided voters to give his candidacy another look, as the president has "delivered on his promises."
This is not a personality contest; it's about patriotism," Nicklaus said in a statement posted on his Twitter account while announcing he's already voted for the president. "His love for America and its citizens, and putting his country first, has come through loud and clear.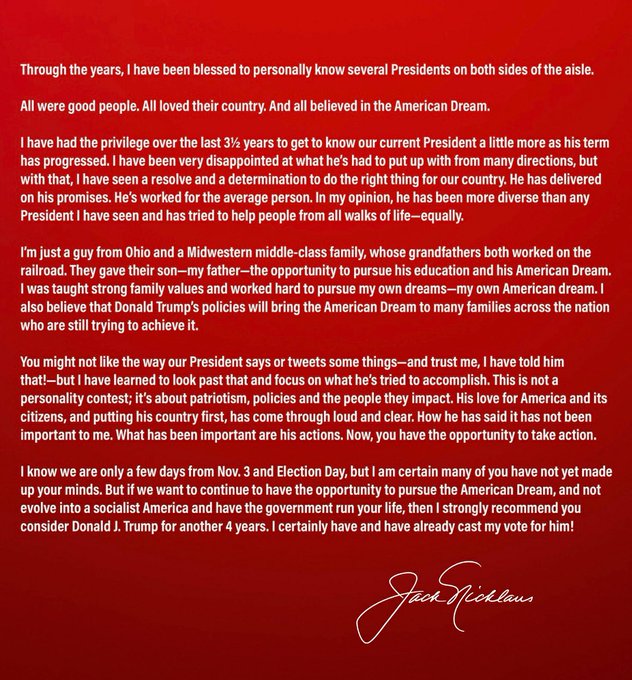 He acknowledged that many people may not like what the president says or tweets, "and trust me, I have told him that," but at the same time, "I've learned to look past that and focus on what he's tried to accomplish."
Nicklaus added that Trump's love for the United States, its citizens, and putting the country's interests first have come through "loud and clear."
"How he has said it has not been important to me," the golf champion said. "What has been important are his actions."
Trump thanked Nicklaus for his endorsement through a tweet, calling the champion's backing a "great honor."