Jim Campbell's
Comment by Jim Campbell
January 6th, 2021
For a person we have been led to believe is very sharp, these were not among his most well chosen words.
Idiotic would perhaps be more on the money.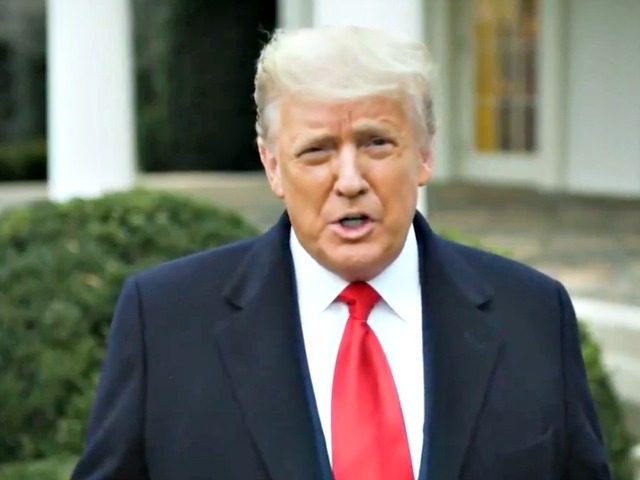 Breitbart News Consiosium
January 6th, 2021
President Donald Trump defended his supporters who stormed Capitol Hill Wednesday, arguing that it was a consequence of his election being stolen.
"These are the things and events that happen when a sacred landslide election victory is so unceremoniously and viciously stripped away from great patriots who have been badly and unfairly treated for so long," Trump said.
The president commented shortly after authorities confirmed that a woman who was shot at the Capitol on Wednesday had died. Details surrounding the shooting remain unclear.
THE END