R.I.P. Former Royal Air Force pilot Eric Carter.
Former Royal Air Force pilot Eric Carter has died at the age of 101. Carter was part of the top-secret Force Benedict mission in Russia, and he wasn't allowed to speak of his actions until decades after the end of World War II.
The death of a hero
Carter's son, Andrew, announced the news earlier this week, saying his father "died of old age" at a residential home in Birmingham. Originally from Chaddesley Corbett, in Worcestershire, Carter was the last surviving member of a top-secret RAF mission codenamed Force Benedict.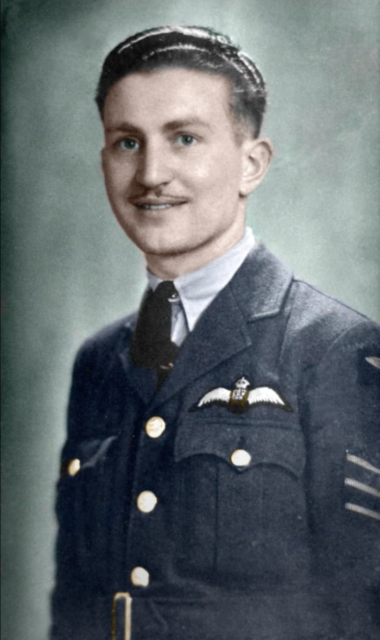 Speaking about his father's death, Andrew shared his appreciation for his and other veterans' efforts during the war: "He led a full and charmed life. I am proud of him and the others in the greatest generation that sacrificed their youths, if not their lives, to enable us to enjoy the freedoms we have today."
Force Benedict
Carter was a member of the RAF's 81 Squadron, 151 Wing when he and 38 other pilots were ordered by Prime Minister Winston Churchill to protect the Russian port of Murmansk "at all costs."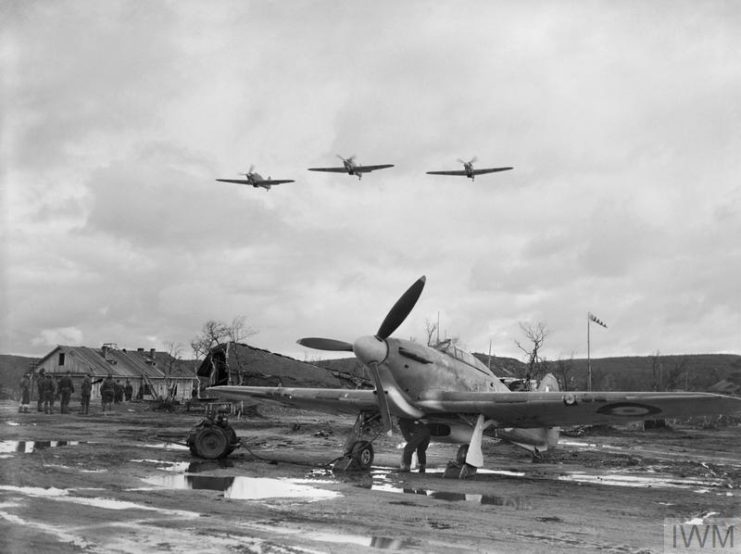 The mission came a few months after the German invasion of Russia in June 1941. Josef Stalin was worried about the effects such actions would have on the country, so he pleaded with Churchill to send a fleet of Spitfires. Given the need to have the aircraft in Britain to protect against German air raids, the prime minister instead sent Hawker Hurricanes — 40 at first, then a couple hundred later.
The pilots set sail from Liverpool and made it Murmansk, but not without having to navigate U-boat-infested waters. Once in Russia, they were placed under the command of Admiral Nikolai Kuznetsov, head of the Soviet Navy and its air branch. Their task was to train Russian pilots in how to fly the Hurricanes and defend the port.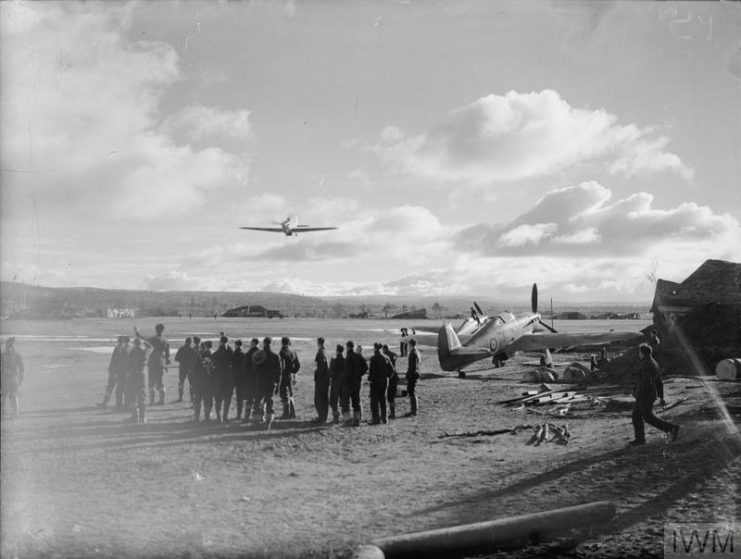 Over the next four months, the pilots and their Soviet counterparts flew 365 sorties, shooting down three Junkers Ju 88 bombers and 11 Messerschmitt fighters. Carter recalled one particular interaction with the Luftwaffe, in which he had to made a split-second decision:
"I was flying along and just below me and a few hundred yards ahead was a Messerschmidt 109. I flipped the cover off the firing button, and as I looked at the 109 — it sticks in my mind so vividly — I said to myself, 'You'd better make this good or that German pilot won't half be cross.' Because there's only one going to come out of a fight between two. I gave him a burst and he went off into the clouds. I don't know what happened to him. I think I hit him."
Post-war life
After the mission, Carter returned to England and set off for Burma, where he finished out the war fighting the Japanese. He and the rest of the pilots involved in Force Benedict were not allowed to speak about the mission until the 1960s, under threat of court martial. This was because Stalin had been embarrassed to admit that he'd asked the British for help.
In later interviews, Carter would discuss Force Benedict, saying: "I don't think the operation gets the credit it deserves because if Murmansk had fallen, I think the Germans would have beaten Russia and the whole course of history would be very different."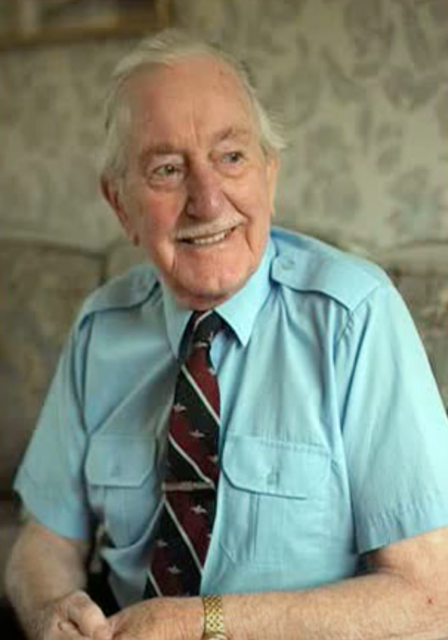 He would later go on to write a book about the mission, titled Force Benedict, Churchill's Secret Mission To Save Stalin, and was awarded two medals for his service. The first was the Arctic Star in 2013, followed by the Russian Ushakov Medal for bravery in 2014. He would also make a half dozen trips back to Murmansk for events commemorating the mission.