R.I.P. Medal Of Honor recipient Theodore Roosevelt Jr.
The Roosevelt's are one of America's most successful political families. However, although Theodore Roosevelt and Franklin Roosevelt have been extensively studied, one Roosevelt who was just as successful has often been left out of the narrative. Theodore Roosevelt Jr., the son of President Theodore Roosevelt, was a successful military man credited with the formation of The American Legion. Here we break down Ted Jr's. life and his heroic leadership during both World Wars.
Early Life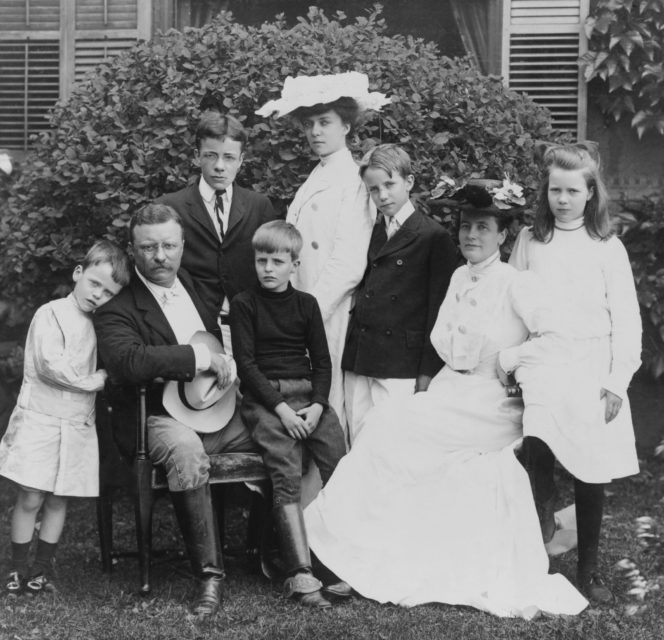 Theodore Roosevelt III (also known as Theodore Roosevelt Jr.) was the oldest son of 26th American President Theodore Roosevelt. He was born on his family's estate in Cove Neck, Oyster Bay, New York, on September 13, 1887, while his father was starting his political career. He had an older half-sister named Alice and four younger siblings- Kermit, Archie, Quentin, and Ethel.
Ted Jr. was educated through both private and public schools. Because Ted Jr. was Theodore Roosevelt's eldest son, he was pushed hard by his father to excel in both academics and sports. While attending school, his father wrote him letters encouraging Ted to push himself, specifically in football.
Ted Jr. and his father often discussed military history together, and Ted Jr. initially wanted to attend a military college like West Point or Annapolis to further pursue a career in the military. However, Theodore Roosevelt preferred that Ted attend his alma mater, Harvard University.
After graduation, Ted Jr. found success in banking and business. In 1910, Ted married Eleanor Butler Roosevelt, and together they settled close to Sagamore Hill.
Service in the First World War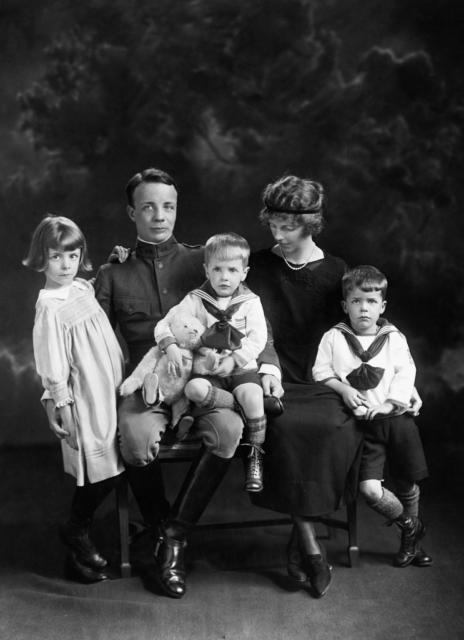 Although Ted Jr. didn't go to a military college, he continued to be fascinated with army life. While America did not get involved in the European conflict until 1917, there were still opportunities for Ted Jr. to become more involved in military life.
During the summer of 1915, Major General Leonard Wood (President Roosevelt's former commanding officer during the Spanish-American War) organized a camp to provide military training for business and professional men. Three out of the four Roosevelt sons, including Ted Jr., attended this camp to gain better military experience if the United States decided to involve itself in the First World War.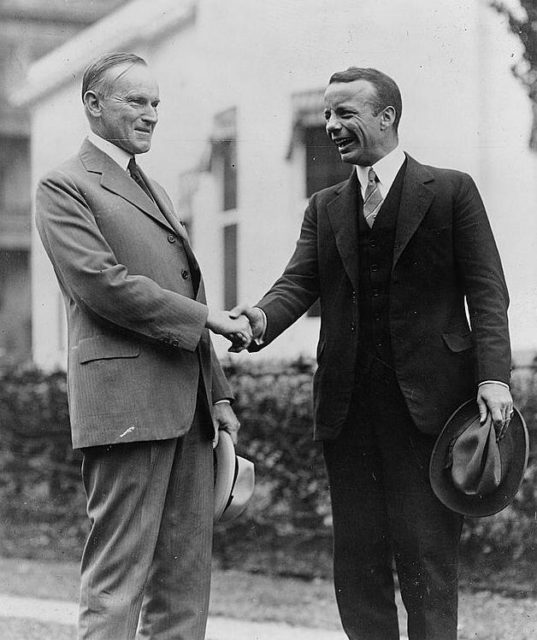 After the United States declared war on Germany on April 2, 1917, every Roosevelt son took a commission in the army. Teddy Jr. was commissioned a major during the First World War. To their fathers' disapproval, Ted Jr. and Archie arranged to serve together in the 26th Infantry Regiment of the 1st Division. Ted Jr. came to be recognized as the best battalion commander in his division and was concerned with the overall well-being of his men.
During the First World War, Ted was gassed and shot in the left leg. He never regained any feeling in his left heel. He was awarded the Chevalier Lègion d'honneur (National Order of the Legion of Honour) on March 16, 1919, for his efforts in the First World War. This award is the highest French order of merit, both military and civil.
The American Legion and political career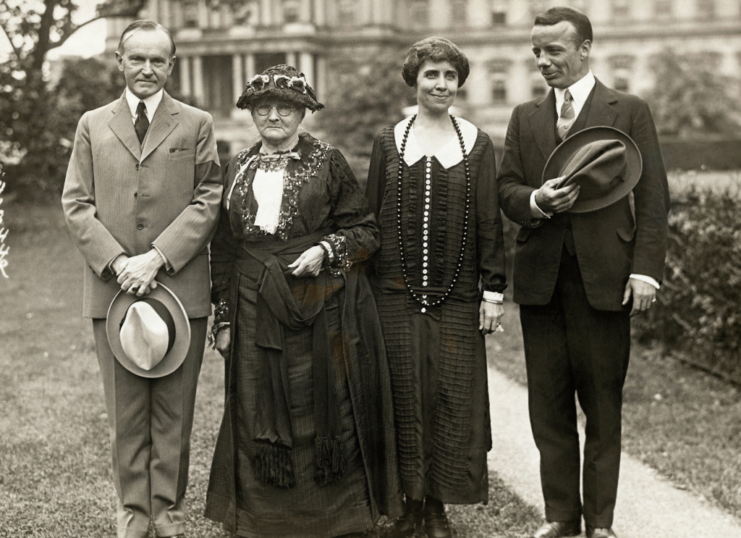 Ted Jr. has largely been credited with the creation of The American Legion. The American Legion evolved from a soldiers' organization that Ted Jr. had founded on boosting troop morale. The first meeting of the American Legion occurred from March 15 to 17, 1919 in Paris, and was attended by nearly one thousand officers and enlisted men. On September 16, 1919, Congress officially chartered the American Legion.
In May 1919, at the formative St. Louis Caucus, Ted Jr. was nominated to serve as the Legion's national leader. According to The American Legion, Ted Jr. withdrew his name from nomination primarily because he did not want to discredit the organization nor harm his chances for a future in politics. However, while Ted Jr. was the governor of Puerto Rico, he was able to grow the number of Legion posts there from four to 53. 
Ted continued to serve as an officer with the Army Reserves after the First World War, and attempted to break into the world of politics. In 1919, Ted Jr. was elected to the New York Assembly, a position that he held until President Warren G. Harding asked him to become the Assistant Secretary of the Navy in 1921.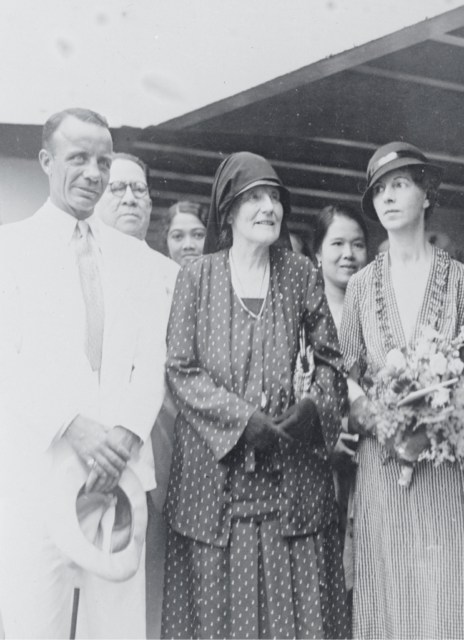 In 1924, Ted Jr. was elected as the Republican nominee for Governor of New York. In 1924, New York was the most populous state, and its governorship was the best route to the eventual presidency. However, Ted Jr. lost this governor's race to Al Smith, who would remain the governor of New York until Ted's cousin Franklin D. Roosevelt succeeded him in 1928.
In September 1929, President Herbert Hoover appointed Roosevelt as Governor of Puerto Rico, a position he held until 1932. Interestingly enough, Ted Jr. was the first American governor to study Spanish to better connect with the people of Puerto Rico. He made a goal to learn 20 Spanish words a day during his time as the Governor of Puerto Rico. From 1932 through 1933, Ted Jr. served as the Governor-General of the Philippines.
Service in the Second World War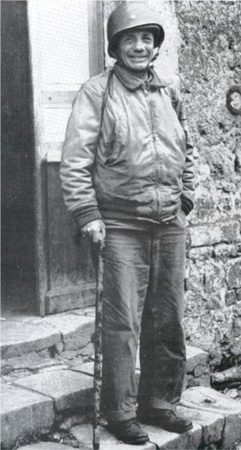 In 1940, Ted Jr. was promoted to colonel in the American Army, before the United State's involvement in the Second World War. In April 1941, Ted Jr. returned to active duty and was given command of the 26th Infantry, part of the 1st Division- the same unit he fought with during the First World War.
Ted Jr. was involved with Operation Torch, the Allied invasion in North Africa in 1942. However, perhaps Ted Jr. is best remembered for his efforts on D-Day. As the D-Day invasion approached, Ted Jr. requested to be involved in the landing efforts but was denied twice based on his age and rank. He was finally approved to be involved with the landing only after he submitted his request in writing, stating that his experience and ability to report the situation from the beach back to the command would be vital to the operation's success.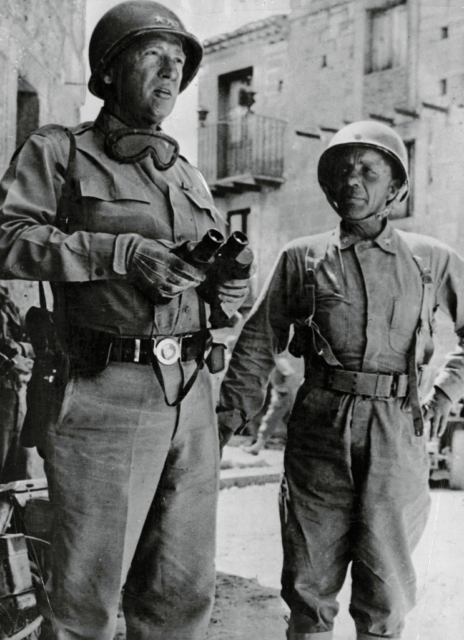 Ted Jr. was the only American general to storm the beaches in the first wave of the Normandy invasion, on June 6, 1944. He led the 4th Infantry Division, 8th Infantry Regiment, into France. He famously declared that "we'll start from right here" to the young officers he was leading after his landing craft drifted one mile off course.
Upon landing, Ted Jr. was armed with only a cane and a pistol. Even so, he was able to direct is troops and keep them moving up the beach, by confusing the enemy by limping back and forth the Higgins Boat. He was able to rally the men around him, and personally led Allied troops against the enemy.
Interestingly enough, not only was Ted Jr. the only US general during the first wave of the Normandy invasion, but at 56 he was also the oldest man involved in the invasion. Furthermore, he was the only father whose son also came ashore on D-Day.
Ted Jr. survived the D-Day invasion but died of a heart attack five weeks after the landing. On September 21, 1944, Ted Roosevelt Jr. was posthumously awarded the Medal of Honor.